Have you seen our STITCH sampler? This is included in all complete kits! It's a fun way to practice and master the basic stitches - we can all use practice, right?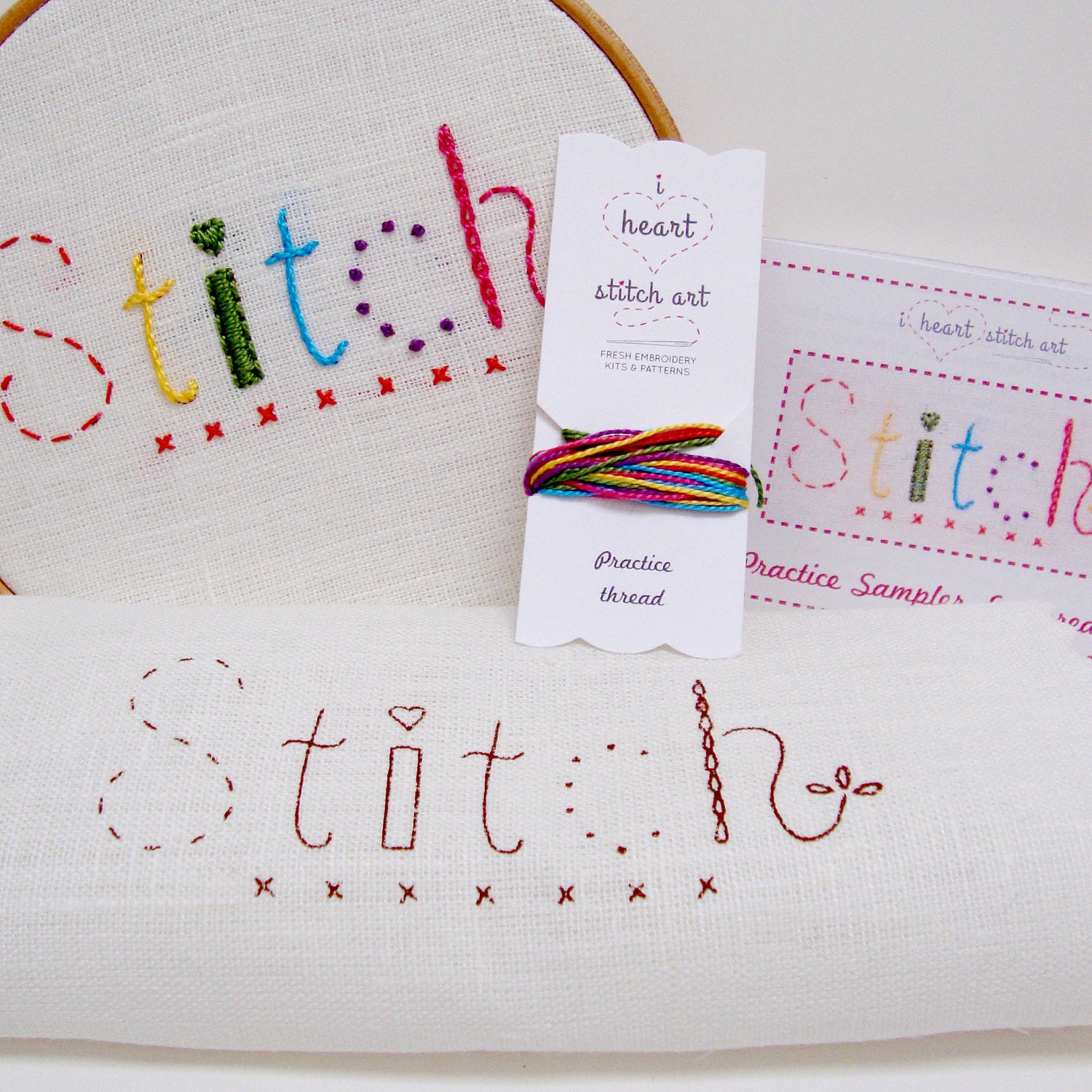 The sampler includes a printed pattern on white linen, thread, and instructions - it fits in the 6" hoop that comes with a complete kit. The sampler gives you the opportunity to practice backstitch (S), stem stitch (both T's), satin stitch (I), French knots (C), and chain stitch and backstitch (H), and cross stitch (the line underneath). At the end you'll have a cute little piece to display.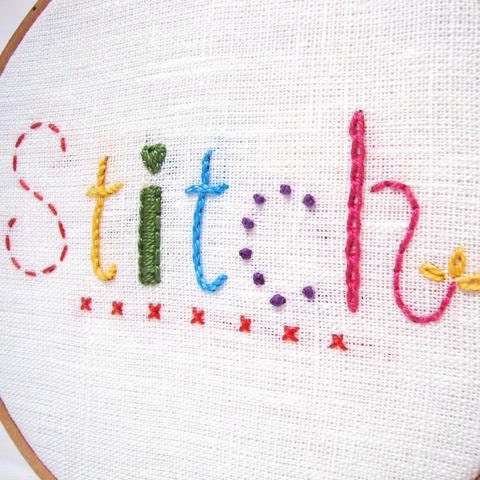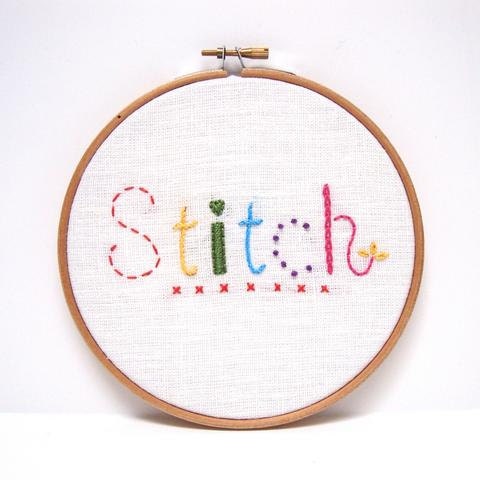 This sampler is fun, quick, and makes it easy to learn and practice the basic stitches of embroidery. I think you'll really love it!