Hi- I'm Sarah - the designer and creator behind I Heart Stitch Art. I design and create embroidery patterns, then turn those patterns into easy and beautiful embroidery kits that make stitching fun and accessible.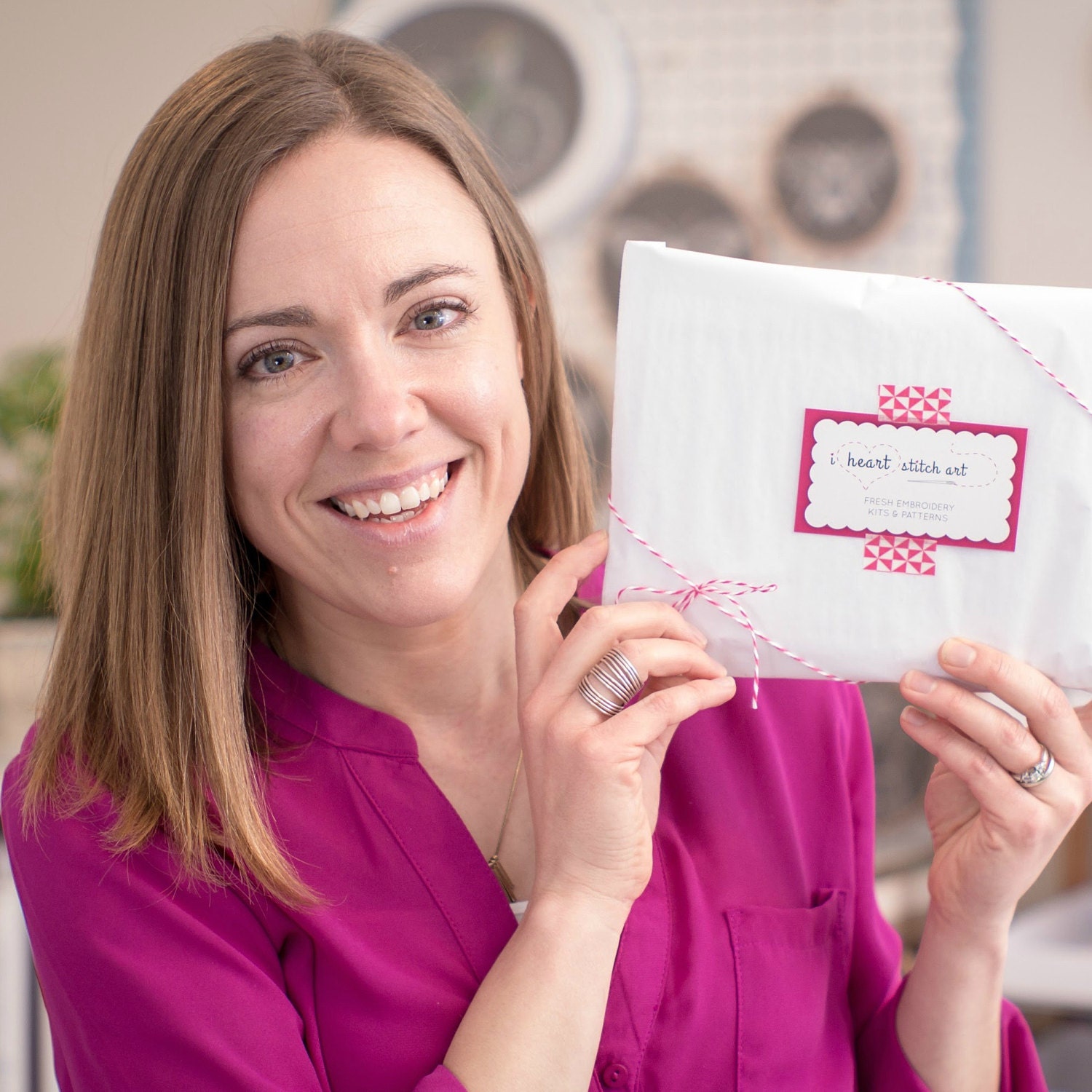 I know how healing hand embroidery can be, and I want to share it; my goal is to help you inject a little creativity into your life!
I live on Vancouver Island, off the West Coast of Canada - an incredibly beautiful part of the world. I share my days with my husband John and our three children, and we are in the midst of renovating a house. Life is noisy, messy, creative, and wonderful around here... and I love it.
I invite you to follow along on Instagram for daily updates on my process, the importance of creativity, and all things stitching. I'm glad you're here - and I hope you're planning on doing something creative today! 
You can also read more about me in our ETSY Featured Shop Interview, by clicking here: Read the interview